A MODULAR SOLUTION TO ORE PASS FAILURE
Descender is a permanent ore pass solution that provides wear resistant, structural reinforcement installed from the top to bottom of an ore pass. In the event of an ore pass failure, our modular lining system can have you back in full production, quickly, efficiently, and permanently.
Safe Installation
Small work area footprint
Easy to mobilize and set-up
Installed in days or weeks (rather than months or years)
Fully customizable to meet your requirements
PROTECT AND PRESERVE
MOVE ORE EFFICIENTLY
The movement of ore is critical to an underground mining operation. Millions of dollars are spent developing and constructing muck circuits, which are integral to mine output. Descender Ore Pass is a cost-effective solution for protecting and preserving these passes from deterioration through the use of a customizable lining system. Quickly mobilized and installed, Descender is also ideal for rehabilitation of existing Ore Passes getting you back to optimal production as soon as possible.
INCREASED UPTIME
DELIVERED FAST
Ore pass design has always involved some compromise between cost, production reliability, efficiencies, and contingency planning. More efficient flow-through designs come with added expense due to necessary (and costly) contingency measures. Muck moves more freely with this scheme. However, it degrades the ore pass at a faster rate resulting in early failure. Any of the following can contribute to ore pass loss: structural breakdown, scaling of walls, impact, abrasion and blast damage. Descender virtually eliminates these factors by installing a solid, wear resistant structure from top to bottom.
FEATURES & BENEFITS
Reduced ground control requirements such as screening, cable bolting & shotcrete
Uniform surface means fewer hang-ups, regardless of incline
Components are available in round or square profiles accommodating all excavation methods
Most effective & efficient means of rehabilitation available
Installed from top to bottom; no overhead work
No open holes and minimal moving parts
Complete installations in days
Material grade and thickness options
OTHER DESCENDER SOLUTIONS:
Descender Escapeway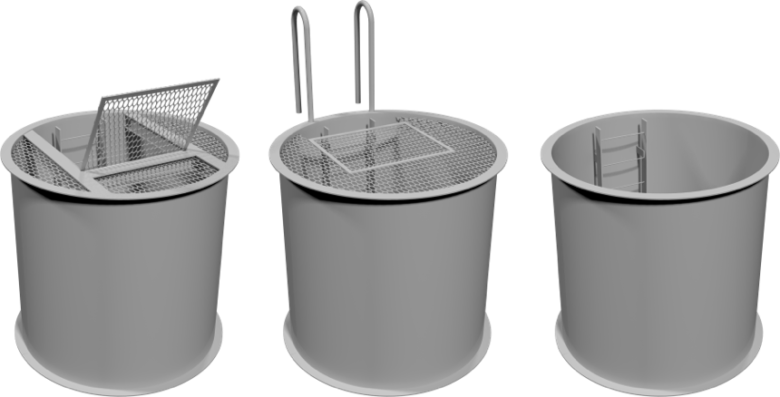 Descender Escapeway provides a fully enclosed structure that is clean, dry and free of debris for secondary egress manways.
Modular features can be installed in various combinations as a turnkey solution to meet your needs. Features include:
Pre-installed ladder systems;
Pre-installed rest platforms with hinged counter-weighted doors;
Integrated handrails at all access points;
Optional ventilation compartment
DESCENDER VENT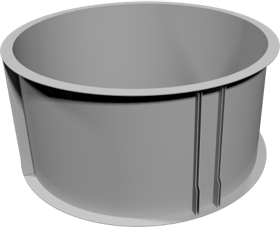 Descender Vent provides a quick solution to your vent raise needs as well as optional ground support. The uniform shape and smooth surface of this system provide for suitable "K" factors, improving system efficiency.
DESCENDER ESCAPE + VENT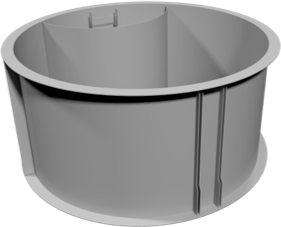 When required, Descender Escapeway system will be integrated with the Descender Vent system to provide a multi-faceted lined raise solution.