A MODULAR SOLUTION TO ESCAPEWAY
& VENT RAISE LINING
Descender is a permanent, modular lining system for raises. Components are installed in compression, descending from top to bottom. Installation of the solid-steel Escapeway components can be completed in days, providing a safe and fully enclosed method of egress with the added security of stamped and engineered tie-off points, landings and handrails.
Safe installation
Small work area footprint
Easy to mobilize and set-up
Installations completed in days
Fully customizable to meet your requirements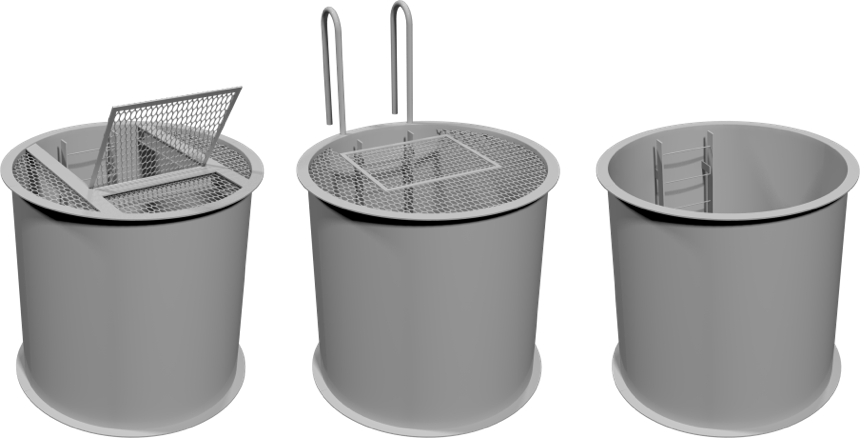 PROTECT AND PRESERVE (SAFE EGRESS/AIR SUPPLY)
Escapeway and ventilation needs are always changing as we mine deeper at an accelerated rate. Sub-levels are further apart due to more accurate blasting, and mechanized methods of mining are creating massive excavations with reduced stope access points resulting in fewer ventilation options. There is an ever-growing demand for more efficient, more reliable and safer means of fulfilling egress and ventilation requirements. Descender is CarWil's innovative modular solution to rapidly constructing escapeways, and lining vent raises.
FEATURES & BENEFITS
Structural reinforcements may reduce ground support requirements
Fully enclosed structure/clean, dry & debris free for safe travel
Engineered and stamped/maintenance free
Load certified and proven design
Optional; separated ventilation compartment
Components range from 45" to 14' diameter
Top to bottom installation/no overhead work
Integrated & engineered tie-off points
Material grade and thickness options
Installations completed in days
OTHER DESCENDER SOLUTIONS:
DESCENDER ORE PASS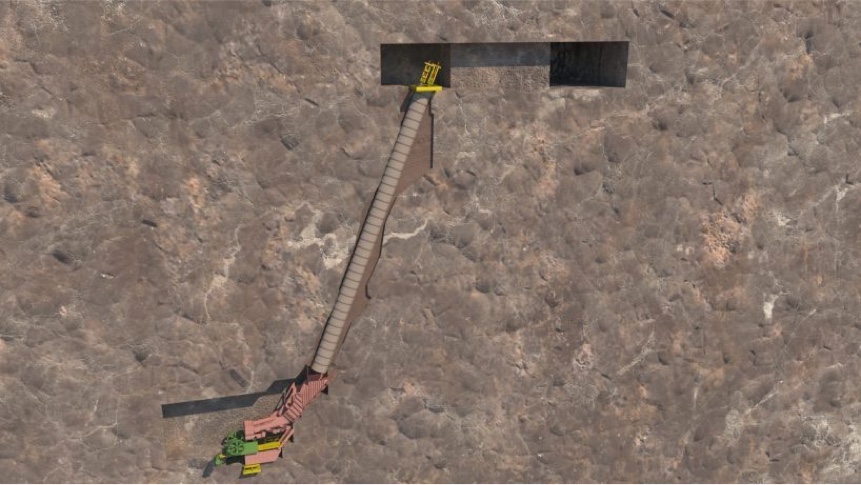 Descender Ore Pass is a permanent solution that provides wear resistant, structural reinforcement installed from the top to bottom of an ore pass.
Safe installation
Small work area footprint
Easy to mobilize and set-up
Installed in days or weeks (rather than months or years)
Fully customizable to meet your requirements
DESCENDER VENT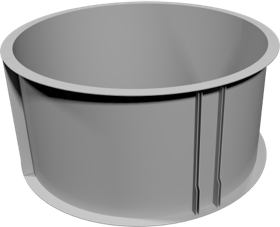 Descender Vent provides a quick solution to your vent raise needs as well as optional ground support. The uniform shape and smooth surface of this system provide for suitable "K" factors, improving system efficiency.
DESCENDER ESCAPE + VENT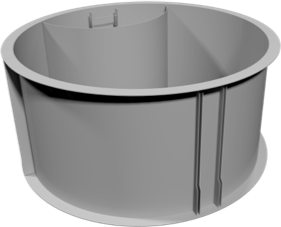 When required, Descender Escapeway system can be combined with the Descender Vent system to provide a multi-faceted lined raise solution.