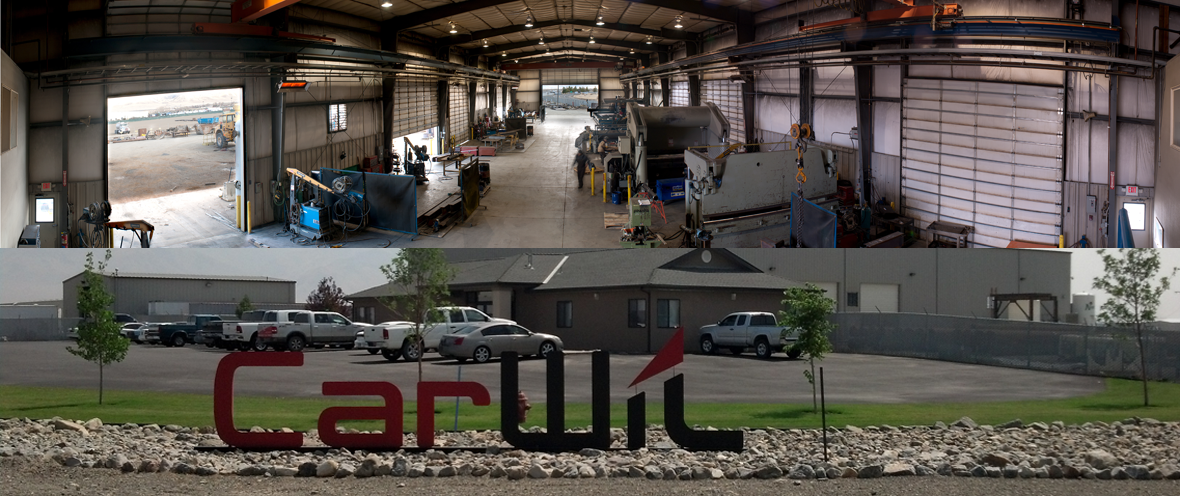 Our History
In 1997 with just a pick-up truck and a cell phone, Scott Carriere started CarWil. By 2005, CarWil built a 20,000 square foot custom weld shop and professional office in Winnemucca, Nevada. CarWil offers its customers design, fabrication, installation and 24/7 field services as well as SSAB steel plate, Ultra Tech abrasion-resistant piping and emergency rescue chambers and related items from MineARC Systems.
CarWil is recognized as the premier manufacturer and repair service provider for durable material handling systems that expertly meet the rigorous demands in the industrial sector. CarWil has hammered out a solid steel reputation providing Innovative Solutions to challenges facing our customers.
Today, our primary focus is the manufacture and repair of high quality, abrasion resistant materials, quick-response onsite repair and custom steel construction solutions. We design, manufacture, install and support construction in underground, surface and process mining as well as other aggregate and civil applications.
Our Approach
CarWil provides innovative solutions to its customers' problems. Our commitment to continuous improvement has led to key business partnerships focusing on increased safety and reducing operating expenses. Our accomplishments are credited to our strong product designs and performance, our timely response to customer requirements, our reliability in meeting deadlines and a value proposition appreciated by our customers.
We listen to our customers and respond to their needs with innovative and competitive solutions. Results are guaranteed.
All of us at CarWil are committed to your business success!
Safety
CarWil, LLC, promotes safety for all employees, contractors, subcontractors and others on or near our work sites. We are fully MSHA compliant as well as compliant with the Drug Free Workplace Act of 1988. We are committed to the protection of our employees and customers' employees and property from accidental harm, damage, and loss.
• We are fully Browz compliance
• We provide and maintain a safe and healthy work environment
• We provide proper training for all employees to enable everyone to work safely
• We comply with legal requirements and follow acceptable industrial practices
• We comply with all relevant legislation and industry standards
• We provide support and assistance to all employees
• We conduct investigations into all reported incidents to identify root cause
• We conduct regular reviews of the health and safety systems
• We strive to eliminate all foreseeable hazards that could cause fires, security losses, damage to property, and personal harm through injury or illness
• Carwil strives to go beyond compliance to achieve Best in Class Safety in all of our endeavors.
We deal with concerns about hazards in the workplace and other situations in accordance with good business practices and according to the requirements of the law. We recognize that Occupational Health and Safety concerns not just some, but all, groups in our workplace. We actively encourage input and comments from all groups in our workplace.